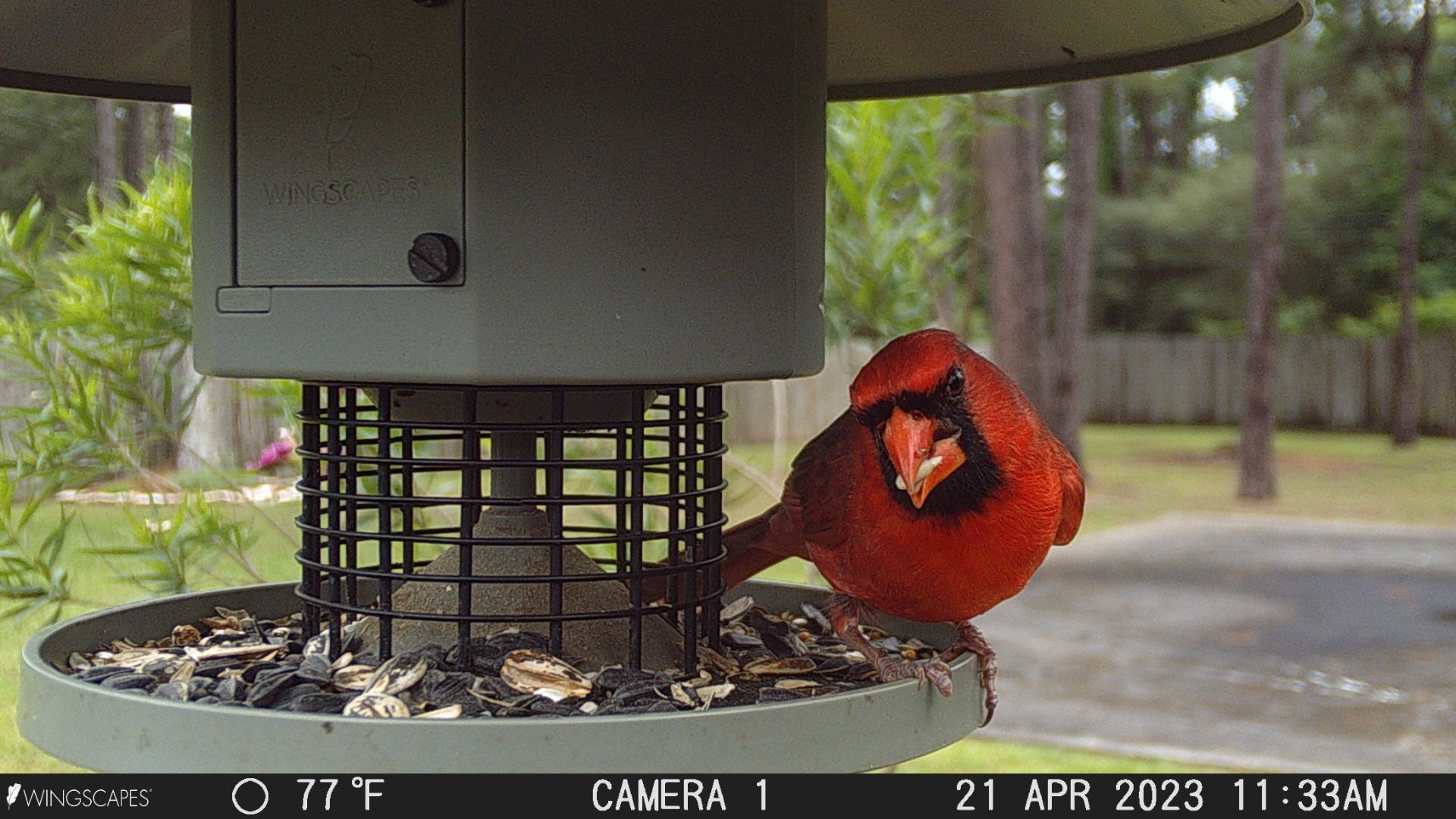 Whether you're an experienced birder or simply captivated by nature's wonders, our top 10 reasons to invest in a Wingscapes BirdCamera will illuminate why this device is a game-changer. Get ready to experience a "bird's eye view" like never before.
1. Captures Highest Quality Media: The BirdCam revolutionizes wildlife photography with its 42 MP sensor, capturing stunningly detailed photos and videos of birds in flight. Equipped with advanced image stabilization, even fast-paced avian action will not be missed.
2. Reliable, Dependable, Durable: This camera ensures exceptional performance rain or shine. With a solid 1-year warranty, explore the world of birdwatching with confidence, knowing that WINGSCAPES stands behind the quality of its product.
3. Focus on Birding: The BirdCam boasts an adjustable lens, ensuring you capture the best possible resolution of your feathered friends in their natural habitats. Say goodbye to frustrating empty images and hello to low PIR sensitivity! Meaning this camera only triggers when birds are within range, preserving your precious memory card space for genuine avian encounters.
4. Long Battery Life: Efficiently operates using only four standard "AA" batteries for 13,000 images of battery life. Spend more time observing and capturing the beauty of birds without worrying about constant recharging. Gone are the days of carrying heavy external power packs or fumbling with doorbell cameras that need recharging every few days.
5. User Friendly: The BirdCam's streamlined design ensures that even beginners can operate it effortlessly, allowing you to focus on the joy of birdwatching rather than getting bogged down by complicated settings. Simply install batteries, customize your trigger settings, measure the distance from your mount to camera, adjust the Autofocus and you're good to go!
6. No cellular or WIFI Connectivity Needed: This camera's standalone capability ensures you can focus solely on the birds and never miss an image. Simply pull the SD card when ready to view your pictures and plug into your phone, laptop or tablet to enjoy! No signal required, just pure uninterrupted birdwatching bliss.
7. Flexible Mounting: With its versatile options, you can easily position the BirdCam anywhere your feathered friends frequent. Whether it's a bird feeder, bird bath, nest, birdhouse, garden, or among the flowers, this camera offers three convenient ways to mount. Use a personal tripod for steady shots, our mounting strap for flexible placement, or one of our mounting arms for that extra reach.
8. Capture Images 24 Hours a Day: The BirdCam is equipped with a cutting-edge White Flash LED array, illuminating the way for stunning low-light level shots. This innovative technology not only reveals the true beauty of nocturnal bird behaviors but also delivers unmatched precision in darkened environments such as dusk and dawn.
9. 15 Years in the Making: WINGSCAPES embodies 15 years of expertise in crafting cutting-edge cameras, feeders and accessories. Some of their popular products include the TimelapseCam Pro, AutoFeeder and are now introducing their newest BirdCam model. With a legacy of innovation and dedication to enhancing backyard birding experiences, Wingscapes is thrilled to be able to capture the essence of avian life.
10. Academic Partnerships: Wingscapes takes immense pride in supporting university ornithology projects through product donations, corporate sponsorships and research funding. Our products are trusted by academia to consistently measure and monitor avian activity in the toughest of environments. The data gathered from this research is used to better understand our feathered friends and support their conservation.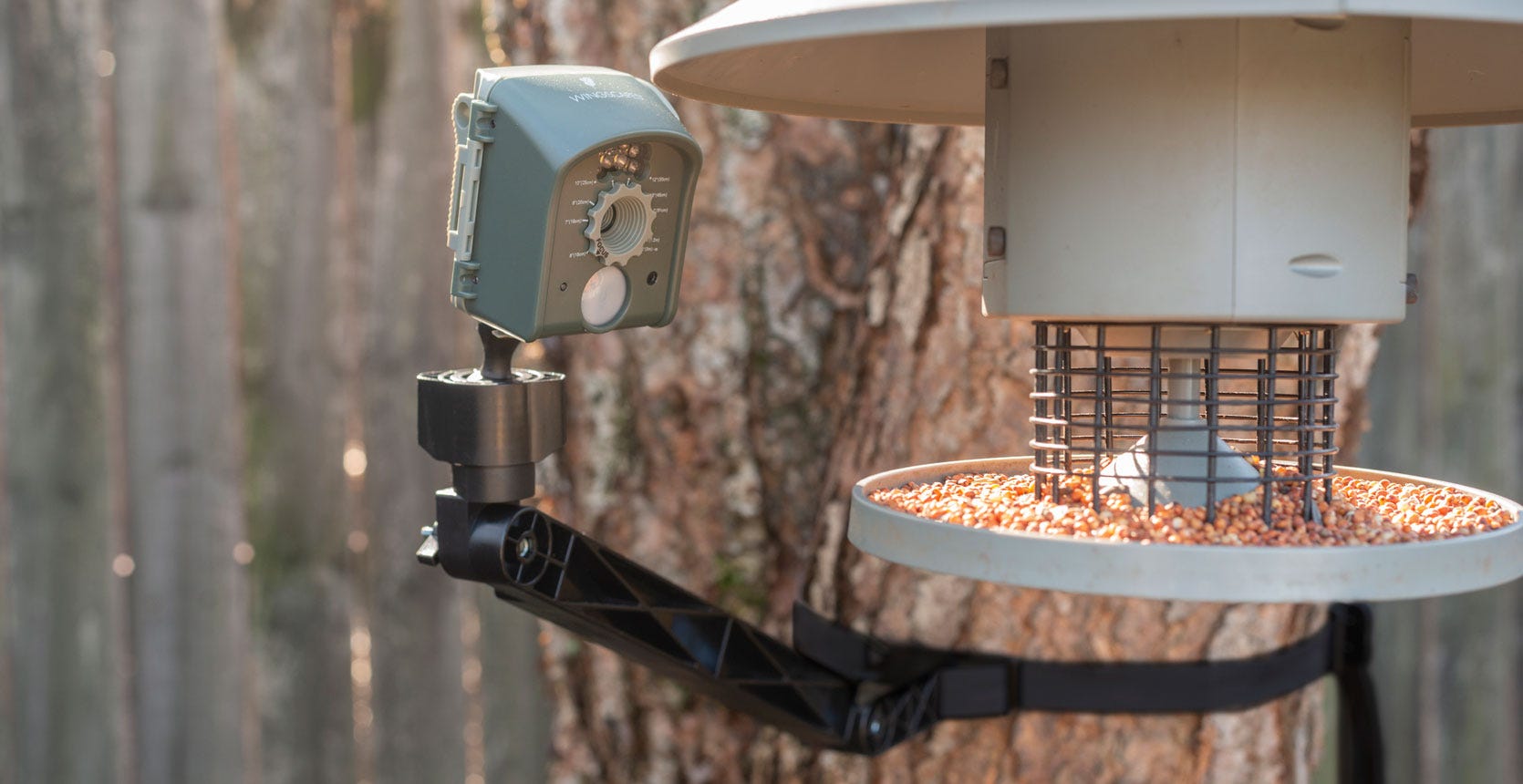 The BirdCam offers a range of exceptional features that redefine birdwatching. With 15 years of innovation behind this camera, it is committed to capturing avian life like never before. Discover the BirdCam and immerse yourself in the captivating world of birdwatching now!